Sagip Bayan - Student Group (AY 2020-2021)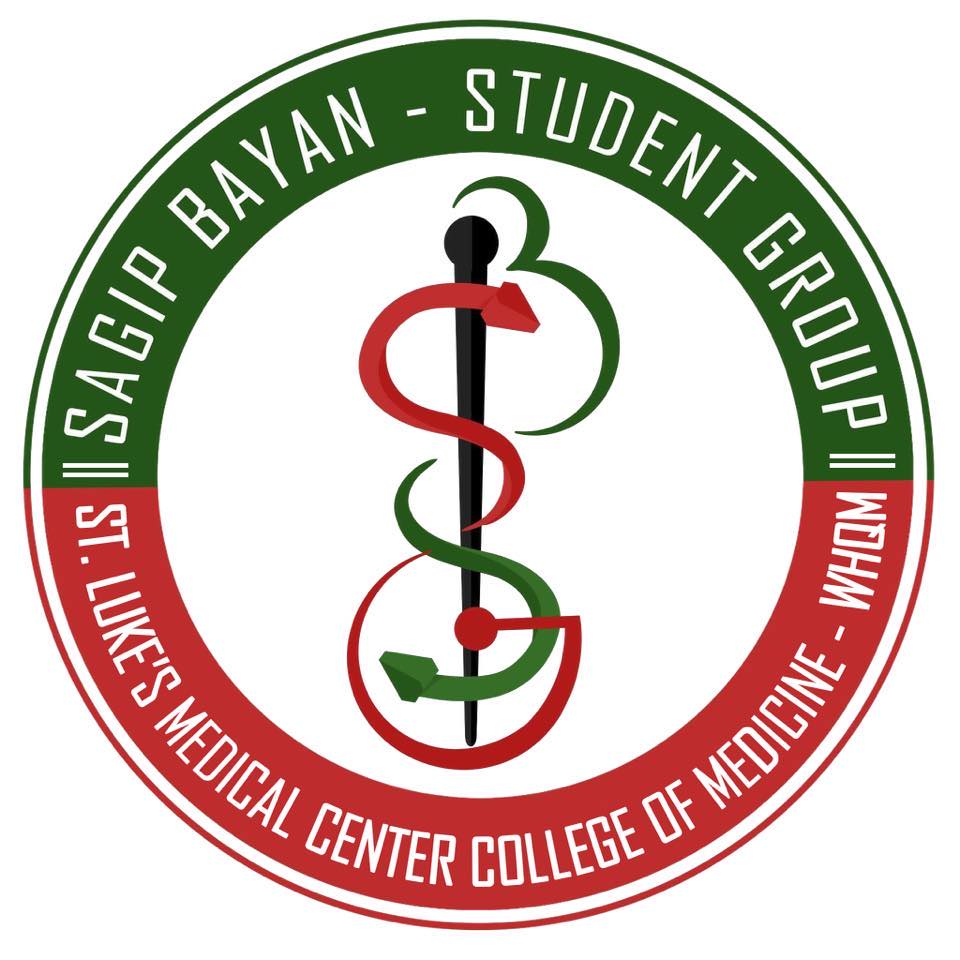 The Sagip Bayan – Student Group (SBSG) is an organization of the St. Luke's Medical Center College of Medicine – William H. Quasha Memorial, with the purpose of cultivating the minds of our fellow medical students the value of social responsibility and community service. We take pride to be an active local member organization of the Asian Medical Students' Association – Philippines (AMSA-Phil) and the International Federation of Medical Students' Associations (IFMSA).The mission of the group is to provide activities that will enhance both technical competencies and social responsibility among its members. As the prime organization in the college, we envision to produce holistic, passionate, and determined medical doctors.
JUSTINIANI, John Mike D.
President
TALAO, Raphael Luis G.
VP for Internals
DELA TORRE, Denisse Yans Z.
VP for Externals
KO, Carlo Severino O.
VP for Logistics
CU, Melissa Dean P.
VP for Finance
MALIMBAN, Carmella Andrea E.
Secretary General
GRIÑO, Danielle Marie T.
SCOPH Head
REYES, Kirsten Louise L.
SCORP Head
PASCUA, Clayvon J.
SCORA Head
JACOB, Paolo Jose A.
SCOME Head
VALENZUELA, Ma. Alexandra Nicola B.
SCORE Head
DELA FUENTE, Hilerei G.
SCOE Head
PINEDA, Immah Marie R.
SCODRRM Head
BALAGUER, Brigette L.
AMSEP Head
SANTOS, Shaine Dominique C.
Publicity Head
CAPUNO, Aaron Jade D.
Membership & Alumni Head
MESINA, Jamille Alexi A. and MAGALIN, Reham A.
Publications Associate Heads
PARAGAS, Arra Celina S.
SCOPE Associate Head
POQUIZ, Marybeth Joy M.
SCOPH Associate Head
QUILANETA, Trizha Angelique G.
SCORP Associate Head
LAZARO, Kris Yvan Ma-ri, S.
SCORA Associate Head
SANTOS, Steffi Naomi S.
SCOME Associate Head
CALUB, Sofia Althea C.
SCORE Associate Head
FELICIANO, Katrina T.
SCOE Associate Head
ESTOCE, Rey Hikaru Y.
SCODRRM Associate Head
KAW, Isabella Gem S.
AMSEP Associate Head
ROQUE, Suzanne Ferne T.
Associate Secretary Head
DE LUNA, Trinity Mae M.
Internals Associate Head
MACUTE, Petreyna Grace P.
Externals Associate Head
BASBACIO, Rafaela Gale G.
Finance Associate Head
Organization Email: sbsg2021@gmail.com
Facebook: https://www.facebook.com/SagipBayanStudentGroup
Instagram: @sagipbayan
Twitter: @sagipbayan